Helios IP Door Phones
Helios IP Door Phones can offers Real time video streaming, with PC application that is used to manage the configuration and multiplr setting of all Helios IP intercoms installed withing the building, Helios IP Eye that allows you to watch a video from the camera of the Helios IP Force on your PC, Time Profiles which enables the limitation of calling to selected numbers and defines the validity of access codes, and much more feature.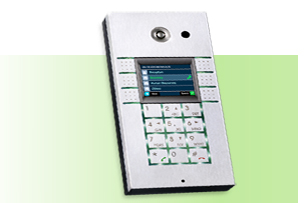 Maxvoice Helios IP - VARIO
The modern door intercom with perfect design and features on every door. It s a communicating system supporting both voice and...
Maxvoice Helios IP - SAFE
From our simplest code locks to the most sophisticated VoIP access control systems, MaxVoice versatile...
Maxvoice Helios IP - FORCE
Toughest IP DOOR Intercom The Helios IP Force can offer continuous video streaming from an integrated camera...